The St. Louis Soccer Hall of Fame is a not for profit organization and all donations are tax-deductible.

View the list of 2017 Saint Louis Hall of Fame award winners.

View the class of 2017 Saint Louis Soccer Hall of Fame Inductees.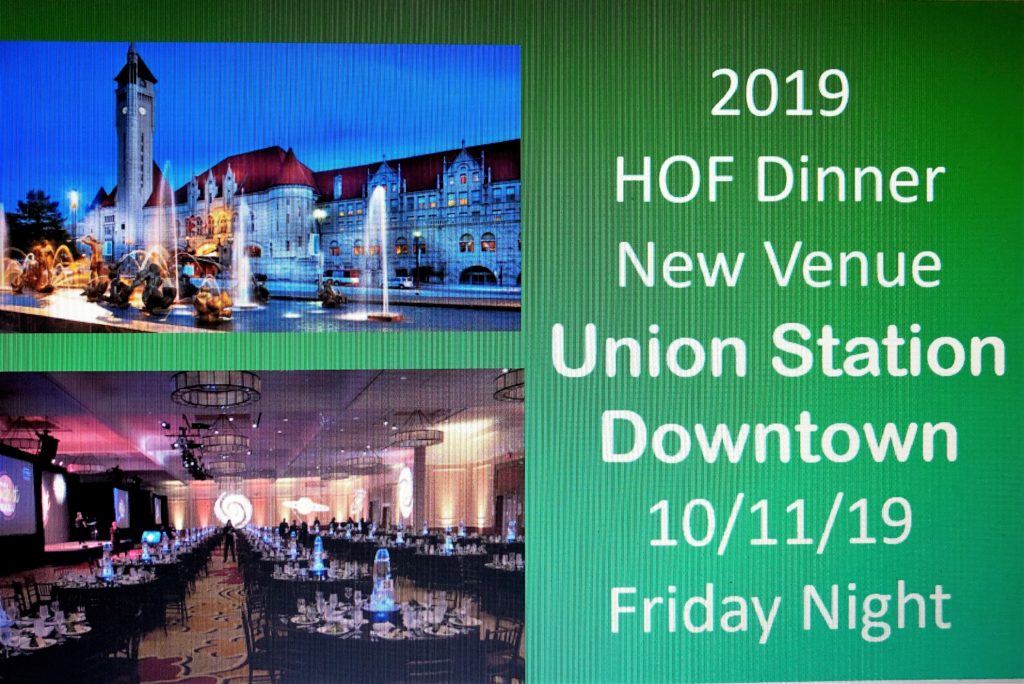 Union Station
Friday October 11, 2019  SAVE THE DATE
Location: Union Station Grand Ballroom.  1820 Market Street  St. Louis, MO. 63103.
Enter by way of 20th Street Entrance or Market
Parking Lot adjacent to 20th Street Entrance  Parking Spaces or Valet Service
Doors will open at 4:30 P.M. and a sit down dinner will be served at 6:30 P.M. with the ceremony starting at 7:30 P.M.
ANYONE COMING INTO TOWN OR WOULD LIKE TO STAY THE NIGHT AT UNION STATION, YOU CAN CALL AND ASK FOR THE BLOCK REATE FOR ST. LOUIS SOCCER HALL OF FAME $179.00 A NIGHT AND OVERNIGHT PARKING AT $27.00 MUST BE MAKE BY SEP. 16, 2019
St. Louis Soccer Hall of Fame Class of 2018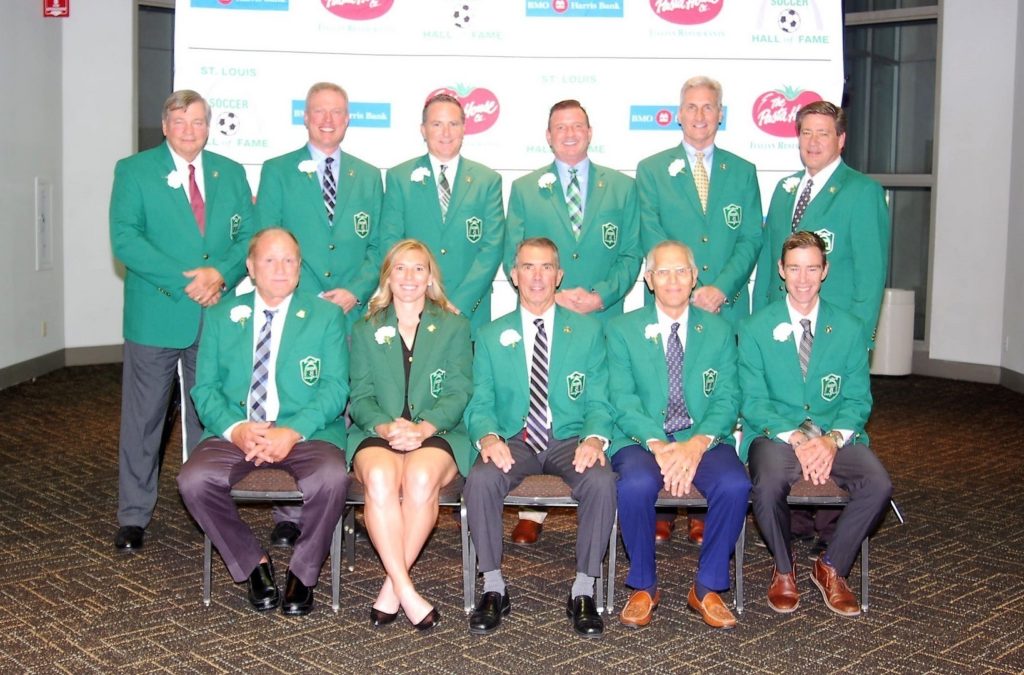 2-2018 Inductee Class
Seated L-R Steve Gliedt, Lori Chalupny Lawson, Tom Pelizzaro, Paul Geerling. Steve Ralston
Standing L-R Rich Schwarzen David Bozdeck, Pat McGauley, Chris Oswald, Dominic Barczewski, Steve Lux
Years of Involvement in the St. Louis Soccer Community
St. Louis Soccer Hall of Fame Members
Members in the National Soccer Hall of Fame