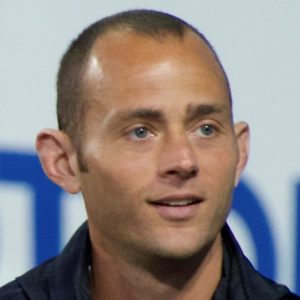 2020 Inductee Brad Davis
Not many 16 year old young men have an opportunity to move to the Netherlands and join the PSV Eindhoven Academy Team, and then, turn it down.  Brad Davis decided to stay home, play at St. Louis University and after two spectacular seasons that included Conference USA Freshman of the Year and 2nd Team All-American and 1st Team All-American his sophomore year, Brad was destined to turn Pro.  Drafted third overall in the MLS SuperDraft by the MetroStars (now The Red Bulls), where he would be a finalist for the MLS Rookie of the Year. Traded to the Dallas Burn and not making the playoffs with Dallas his second year, he was a valuable asset for the team.  The Burn decided to use Brad's talents on the trading blocks.  Traded to the San Jose Earthquakes that won the Supporters Shield in 2005 and a very successful season, over stadium site arguments, the Earthquakes moved their franchise to Houston and became the Dynamo.  For the next 10 years, the Houston Dynamos would be his home.  At Houston, the team had four Conference Titles and Two MLS Open Cups.  Brad's individual honors included six-time MLS All-Star, MVP Runner-Up and MLS Best XI in 2011.  Brad remains third in the MLS history record book for assists.  As a Dynamo, Brad holds numerous team records for MVP and Team Appearances.  Brad parted with the Dynamo and moved to the Sporting Kansas City Club for one year before announcing his retirement from active playing.  On the International side, Brad was awarded 3 Caps for the U-20 and U-23 Teams that included participating at the World Youth Championships.  Joining the United States Men National Team, Brad saw a total of 17 games for the National Team.  In 2005, against Panama, Brad converted the clinching penalty kick that awarded the US the CONCACAF Gold Cup Championship.  A member of the 2014 Men World Cup Team twenty-three man roster, Brad's appearances for the USMNT made many major contributions. Mainly in their send off match against Azerbajan, coming off the bench to assist in the US second goal.  Brad was awarded the opportunity to be in the starting 11 against Germany in their group stage match.  Brad has been inducted into the St. Louis Sports Hall of Fame in 2019, recipient of the Keough Award at the St. Louis Soccer Hall of Fame on four occasions, and in 2011, Brad was Inducted in the Inaugural Athletic Hall of Fame at Chaminade.  This is Brad's first year of eligibility to the United States Soccer Hall of Fame.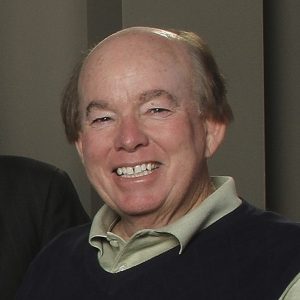 2020 Inductee Mark Dorsey
As a member of the 1973 NCAA Division II National Champion University of Missouri-St. Louis Team, Mark Dorsey was known as a never backing down player and nothing was going to stop him to complete his goal.  Drafted by the St. Louis Stars, who were still attempting to make it in the NASL with local talent, Mark spent time with the St. Louis Stripes, before moving up to the Stars.  Mark decided not to follow the St. Louis Stars to California and pursued a job in the media and broadcast business.  In 1977 he moved back to the Amateur ranks and became a member of the Koeller-Drayage Soccer Team.  Playing for this team for another 12 years, Mark and his teammates won three CYC Senior Closed Championships and two Over 30 Championships.  Mark's passion for the game turned to coaching and was one of the original coaches for the Scott-Gallagher Soccer Club.  For over 30 years, Mark predominately coached the U-19, U-20's and Academy teams.  Their results ended with fourteen State Championships and three Regional Champions in 1996, 1997 and 2016.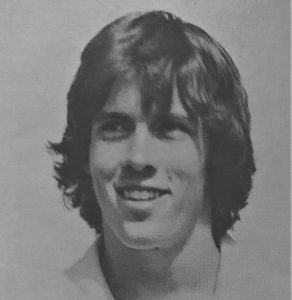 2020 Inductee Kevin Eagan
The year was 1973, Colleges and Universities were still making their annual trip to St. Louis to recruit and entice the best in soccer talent, possibly in the United States, to join their programs.  Kevin Eagan was a perfect fit for the University of South Florida.  Ending his 4 years at USF, Kevin was named to the All-South, and All-Conference Teams and at the Senior Soccer Bowl, named Defensive Player MVP.   That culminated with his being a 1st Round Draft Choice by the Tampa Bay Rowdies in the 1977 NASL Draft.  1978 the Rowdies were Soccer Bowl RunnerUps, the following year found Kevin with the NY Cosmos with fellow St. Louisians David Brcic (HOF 2013) and Eric Delabar (HOF 2011) with another Runner-Up finish. Then on to the Tulsa Roughnecks playing both Outdoor and Indoor.  After his professional career was over, Kevin was a perfect fit onto any Amateur Club and that proved to be a winner.  As a member of the Tulsa Southern Knights, they won 4 consecutive League Titles.  Before leaving Tulsa, Kevin, along with Hall of Famer Denny Werner (HOF 2004) won the Over/30 US National Championship in 1986 with the SK Falling Stars of Tulsa.  At the same time during his playing career in Tulsa, Kevin coached the Budweiser Mustangs Women Team to 3 consecutive League and State titles.  It was then to Chicago, Kevin immediately hooked up with the nationally known Schwaben AC where his playing helped win additional League and State Titles and Over/30 League Titles.
2020 Inductee Al Fink
Al Fink's application was submitted by his family to honor their humble father.
Albert "Al" Fink is a name that was often found in the newspaper reports, especially when he was scoring important goals for the Raiders, Zenthoefers and Kutis of the St. Louis Major Soccer League.  He was an important member of a team stacked with Hall of Famers like Keough, Wecke, and Meisemann, and opposed by formidable foes such as Colombo, Wallace, and Borghi. It was the (Reinforced) Zenthoefers Team that chose the best of the Raiders and Zenthoefers, including Al, to play the German powerhouse Eintracht Frankfurt in 1951 while on an exhibition tour of the US, and defeated them 2-1.  As a member of the Schultes and McMahons teams before moving to the Raiders, Zenthoefers and Kutis, Al was instrumental in their successes, winning 5 league titles. A physical force in the air and in the clutch, he scored over 40 goals in his Major League career including numerous and important goals that helped his team advance to State ('53 Mo. State Cup, 1 goal) and National titles ('52 National Amateur Cup, 2 goals).  After retirement, Al continued to give back to the game coaching for his parish team, St. Blaise in the CYC league.
2020 Inductee Chris Kenny
A graduate of McCluer High School, Chris began his senior soccer career attending SIU Edwardsville for one year, then Florissant Valley CC.  At Flo Valley, Chris was awarded All-American honors in 1982, and he was on a fast track to St. Louis University.  At St. Louis U, Chris received 2nd Team All-American honors in 1983 and was recipient of the Mark Demling Player Award.  Selected second overall in the MISL Draft by the Los Angeles Lazers to play Indoor.  Chris was also drafted by the rival NASL League and he had an opportunity to play both indoor and outdoor with the Chicago Sting, and finished as outdoor NASL Champions in 1984.  After one season with the Sting, Chris returned to St. Louis to play with the St. Louis Steamers from 1985-88.  When the Steamers folded, it was on to the Kansas City Comets for a year.  Chris returned to St. Louis for additional schooling and about a year later he became a member of the St. Louis Ambush.  Chris would play with the Ambush for seven seasons that included a 1995 NPSL Championship.  During his Ambush years, Chris began his teaching career that included coaching high school soccer.  A couple of years at Lafayette with the boys, then on to Marquette HS, where he has coached the boys and girls varsity teams since 1993.  Named as Missouri Public HS Coach of the Year Class 3 for Boys in 2012 and 2018 Boys Class 4 SE St Louis (District 1-4) that culminated with Chris being the recipient of the 2019 Jimmy Dunn High School Coach of the Year at the St. Louis Soccer Hall of Fame Banquet.  Chris was inducted into the SLU Sports Hall of Fame in 1995.
2020 Inductee Steve Kuntz
Learning fundamentals at an early age with the Busch Soccer Club, Steve joined the newly formed Liebe S.C and within two years, the team won the 1986 National Championship NORTIS CUP for U-16's.  1992 found virtually the same team winning the Missouri Amateur Cup.  Next stop for Steve was St. Louis University, a four-year starter, Two Time All-Mid-West, Second Team All-American, Team MVP and the Mark Demling Award recipient.  With Steve, the Bills Qualified all four years to the NCAA Tournament and advanced to the Semi-Finals in 1991.  During his college years, Steve participated in two Olympic Festivals.  As Steve's college years ended, he was invited by numerous professional teams for trial sessions along with an invitation to participate in the first MLS Combine.  Not feeling comfortable with the outlook of soccer at that time, Steve declined their offers.  He did decide to sign with the St. Louis Ambush, where he would be a standout player from 1993-1999.  Four times in the NPSL finals, with one NPSL Championship in 1995.  Steve was awarded numerous Player of the Week Honors, along with being voted on the NPSL All-Star Team in 1997.  Steve did get a chance to play professional outdoors a couple of years, one with the Milwaukee Rampage and one with the St. Louis Knights.  Giving back to the game, Steve coached and won two City/County Championships in the CYC. and for years with the SLYSA organization.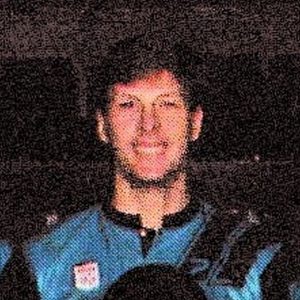 2020 Inductee Ted Powers
Having played club soccer for Busch Soccer Club, including the 1978 North American U-16 North American Championship team, and four years as a varsity player at Webster Groves High School, Ted Powers' next step in his soccer career was Benedictine College in Atchison, Kansas in 1980 and 81. Ted then transferred to Rockhurst to play for the legendary coach Tony Tocco for his final two seasons. In his senior year, he was selected Team MVP, First Team NAIA District 16, and Honorable Mention All-American.  Immediately following graduation, Ted was invited to play with the Athletes in Action Team on a tour of the Peoples Republic of China.  On his return, Ted then joined the ranks of Professional Indoor Soccer with Kalamazoo in the AISA.  An all- around player, Ted could defend with the best of the league and was a prolific scorer.  During the two years in Kalamazoo, Ted was in the top 10 in the league in goals and assists.  When the team folded, Ted's contract was sold to the expansion Toledo Pride where he ended second in points on the team.  Dropping out of the pro scene after the Pride, Ted moved back to St. Louis where he coached the men's team at Fontbonne University and taught economics. However, he returned to pro soccer during 1993-94 with St. Louis Ambush when, after signing a 10-day emergency contract, he ended up signing and playing the rest of the season. That season was the final one of his pro career, but as a senior amateur in St. Louis, Ted has continued to play for Edward Jones and Kutis FC.
2020 Inductee Jim Tietjens
For an outstanding goal-keeper to be a success, you first need to be noticed, then given the chance and opportunity to play on a National Team, you need to be someone special with special instincts, an incredible work ethic, and a dynamic mental attitude, Jim Tietjens had that and then some.  Jim was in the nets for Oakville High Schools' first State High School Championship in 1976.  Jim would also be chosen to tend the nets for the 1976-78 US National U-18 Team that included the Pan-American games of 1977.  In 1978 Jim was the 2nd player chosen in the very first High School NASL Draft, but chose to attend St. Louis University, where he would stay for two years, with a Second Team All-American Honor in 1979.  The temptation to go professional was there and Jim jumped to the NASL Fort Lauderdale Strikers and played both indoor and outdoor from 1980-83.  Jim was loaned to the Kansas City Comets in 1984, their Indoor season, where he would have a dislocated shoulder that would put him on the sidelines most of the season.  The Fort Lauderdale Sun of the United Soccer League called Jim to be their keeper in 1984, where he would be injury free.  Jim led the League in fewest goals against, a First Team All-Star, and the team won the 1984 USL Championship Title.  Playing in front of Jim was fellow Hall of Famer Tom Groark (HOF 2015).  After only a few games the next year, Jim was once again leading the league in fewest goals against average, when the league folded.  Jim Tietjens was inducted into the St. Louis University Billiken Hall of Fame in 1995.  That dynamic mental attitude mentioned earlier, has enabled Jim to overcome not only his playing injuries, but also and more important, helped him battle through stage four cancer twice (non-Hodgkin lymphoma and throat cancer), a hereditary heart condition led Jim to receive a heart transplant in 1992.  In the summer of 1993 Jim competed in the World Transplant Olympics in Vancouver, Canada and in August of 2018, Jim needed a second transplant that was a heart-kidney transplant.  Jim returned to work in January of 2019 and continues to grow stronger on a daily basis.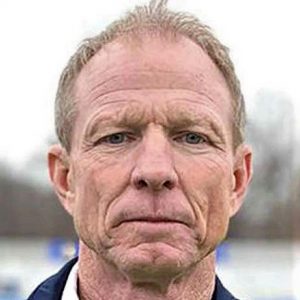 2020 Inductee Steve Trittschuh
How did Steve Trittschuh become the first US Soccer Player to play in the European Championship?  It started at Granite City H.S. North with Bob Kehoe (HOF 1983)(NHOF 1989) as his coach, along with Gene Baker (HOF 1997) and Ruben Mendoza (HOF 1984) watching every move Steve made.  A Parade All-American, along with the 1984 U-19 McGuire Cup Championship with Scott Gallagher led by Dan Gaffney, SIU E was Steve's choice of colleges and was awarded 2nd Team All-Region in 84, 85 he was 1st Team All-Region and 3rd Team All-American, and final year 1st Team All-Region and 1st Team All-American.  Steve's first professional team was the St. Louis Steamers during their final season and playing outdoor for the Busch Soccer Club preparing himself for the United States Olympic and National Teams.  Having a chance to turn professional outdoor, Steve signed with the Tampa Bay Rowdies.  Then the unexpected, playing for the USMNT in a lopsided loss against Czechoslavakia, the coach was so impressed with Steve's style of play and with a renegotiated contract, Steve joined Sparta Prague.  Only one season, but he was an integral part of the team's League Championship and the opportunity to play in the European Cup.  Parting their ways, Steve came back to the US and played 2 years with the Rowdies and then back to Europe with the Dutch Team SVV Dordrecht for the season of 92.  Once again, coming back to the Rowdies and then Fort Lauderdale Strikers in 94.  Moves continue to fast and furious for his talents.  Back to St. Louis for the Ambush 95 NPSL Championship Title.  The Montreal Impact, Tampa Bay Terror, and Colorado Rapids losing the MLS Cup in 97.  Two more years with the Rapids before being traded to the Tampa Bay Mutiny where he would retire from active playing.  During his playing career, Steve was a 5-time All-Star recipient.  Coaching was inevitable, early on in 1989, Steve was the assistant coach at SIU E.  2001 his move to old team the Colorado Rapids assistant coach for the Reserves that won the MLS Reserve Cup.  Then it was on to be assistant with the Rapids and then on to be the Head Coach of the Colorado Springs Switchbacks taking in 2015 and having time to be assistant volunteer coach at Regis University.   Recently parting ways with the Switchbacks, it was fate that called Steve back to St. Louis to take over the St. Louis F.C program as head coach.  These accomplishments are a tribute to Steve playing career, not to mention the 37 Caps for the USMNT.
2020 Inductee Jim (Waldo) Waldschmidt
As a St. John Vianney graduate, Jim (Waldo)  Waldschmidt down deep he knew he wanted to go to school and play soccer.  As a placekicker for the Vianney football team, Jim was an All-District and 2nd Team All-Metro football player.  Coach Dan Devine at Mizzou, was somewhat interested in Jim, but his decision to stay close to home and start his education at Meramec was an easy answer.  It turned out to be a good call, Jim was a part of the National Junior College Championship team of 1973.  He received Junior College All-Region Honors and All-American Honors in 1973 and 1974.  Even though Jim was a defender, he was known as one of the fastest players on the field.  The second choice Jim needed to make was where should he continue his college education, and that was to attend a university that only started their soccer program the year before in 1973, Indiana University.  In 1974, Indiana University made their first appearance at the NCAA Post Season Tournament.  Voted by his teammates as their MVP, Jim also received MVP Honors at State College Tournament and was recipient of the Balfour Award for distinctive service and honor to IU.  Drafted by the Chicago Sting in the NASL, Jim would stay with the team for the 1976-77 season before returning to St. Louis to play in the senior league with State Farm and Pasta House.  Continuing his love and competitive nature for the game, Jim was a member of the 2011 Over 55 Scott Gallagher Team that won the Veterans Cup that year.