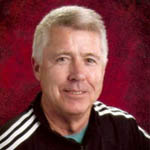 Nick Archer a member of the 1967 and 1968 NCAA Championship team for Michigan State University. Nick was one of the St. Louis contingent that was heavily recruited to attend Michigan State. Nick decided to stay in the East Lansing area and for the past 35 years for boys and the past 25 years for girls has won a combined total of 20 Conference and District Championships and just recently won his fifth Michigan State High School Championships.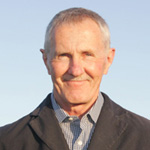 Mike Barnstead attended Rockhurst College as the number one goalkeeper as soon as he took the field. Mike was a four time All Conference NAIA player while attending Rockhurst. While in St. Louis, Mike was a member of the Good Counsel Team, Stag St. Louis League Champs, John Marre Champions and Big Four League Champions. Mike also played for Bilgere, Kansas City International, St. Gabriel, and Koeller Drayage.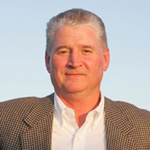 Ed Cody Jr. was a member of the Houston United and Houston Rangers Soccer Clubs. The United team was three time League Champions, a Texas Cup Champion, and a three time Challenge Champion. The United Team was also State Amateur and Regional Champions. As a member of the Ranger team, a two time Over-Thirty State Champs. While attending University of Missouri he was a member of the Club Champions. Ed also played for Cedar Inn and The Bombers in St. Louis where they won a CYC League Championship.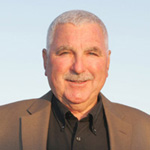 Vince Drake was a player on two NCAA National Champion St. Louis University Soccer Teams and a player for numerous teams in St. Louis, but his true notoriety continues on today from his coaching High School boys and girls. Vince is currently heading the program at Trinity High School. Vince has the distinction of being the winningest soccer coach in the United States with over 1000 combined victories. Vince has had the pleasure of coaching players the likes of Mike Sorber a member of the 1994 Men's World Cup Team, Perry Van der Beck (HOF 2011), and famed St. Dominic Coach Greg Koeller. Vince was part of the 2013 Inaugural class of Inductees into the Missouri Soccer Coaches Hall of Fame.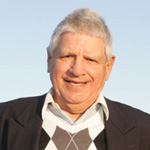 Austin Gomez is the man behind the scenes. After coaching at De Andreis and St. Louis Priory for twenty years, Austin took to refereeing. Austin started in 1970 as a United States Soccer Federation (USSF) referee and he continues to lend his experiences and insights of the game to his fellow referees who are always looking for an honest critique. In 1982 Austin began high school and in 1986 a college referee. In 1989 he became a National Assessor for the United States Soccer Federation and in 1997 a National USSF Instructor. In 2008 Austin became a National Assessor for the National Intercollegiate Soccer Officials Association (NISOA). In 2002 Austin became a Lifetime member in the USSF and in 2008 Lifetime member in the NISOA.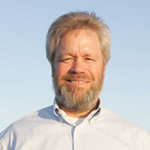 Carl Hutter Jr. was first a player for the 1976 Meramec Community College National Champions and then moved to Forest Park Community College and was First Team NSCAA All-American. Carl went on to attend Indiana State at Evansville and Harris-Stowe College. Carl turned his soccer career to coaching where he assisted the team at Harris-Stowe in1982 then head coach in 1983. He moved to Missouri Valley for a few years and currently head coach at Lindenwood University where his teams have won six Conference Titles, 4 Regional Titles and one NAIA National Champions. Carl was selected 2004 NAIA National Coach of the Year.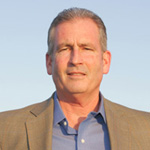 Mike O'Mara a member of the Florissant Valley community College in 1979 and 1980. In 1979 Mike was a NJCAA First Team All-Conference, All-Midwest, and All-American honors when the team was National Runner Ups. In 1981, Mike attended St. Louis University and for his efforts on and off the field, he received the Mark Demling 110% Award. Mike was also selected to the Mid-West Olympic Sports Festival Team in 1981. After his college career, Mike became a member of the MISL Kansas City Comets and in 1984 a member of the St. Louis Steamers MISL finalist. In 2001, Mike was inducted into the Florissant Community College Hall of Fame.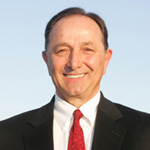 Chris Papagianis accepted an opportunity to leave St. Louis and attend Harvard University. An Ivy Leaguer from St. Louis Dogtown, Chris was an Ivy League MVP, two time First All-Ivy Team, two time First All New England Conference Team, First All-East Team, and First Team All-American and Captain of the College Soccer Senior Bowl. After college Chris played for the Portuguese Americans, Italian Football Club in Boston and also the Greek Americans on the East coast. Chris still remembers his first soccer moves taught to him by John and Pete Traina.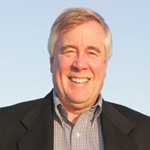 Tom Pollihan attended Quincy College winning one NAIA Championship and a two time NAIA Finalist. Tom was awarded All-Midwest honors in 1970. Returning to St. Louis, Tom played for Lindberg Cadillac, Our Lady of Sorrows, and Sudbury Town England before joining Ziegenhein Soccer Club where the team won CYC Major Championships, John Marre Cup Champions, Missouri and Mid-West Open Cup Champions and a Missouri Amateur Cup Champion. He also was a member of an Over Thirty Missouri and Mid-West championship team. Tom was a member of the 1977 CYC All-Star Team.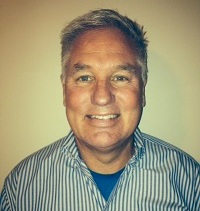 Ray Schnettgoecke attended Brown University and was a two time Ivy League Champions, two time New England Champion, All-American honors, Soccer America MVP, All Ivy League, All New England Team and College Senior Bowl participant. Ray was inducted into Brown University Hall of Fame in 1994. After college, Ray played in the ASL and MISL for Philadelphia, Columbia, Detroit, Cleveland, Kansas City, and Chicago. In 1982, Ray was an ASL All-Star. Ray did play soccer in St. Louis with Mastercraft, Budweiser, and Soccer Haus winning two National Over- Thirty National Champions and one Runner-Up. Ray was also a St. Louis Budweiser League MVP.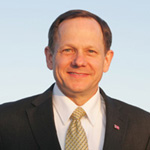 Francis Slay was a member of three NAIA Championship years at Quincy College. He also received NAIA All-Star Team honors and All- Illinois Soccer Team honors in 1976. While at Quincy, Coach Mackenzie (HOF 1997) considered Francis one of his most valuable players during his college years. Francis returned to St. Louis to join Ziegenhein with three CYC Major League Champion years, two Missouri Open Cup Champions and a Regional Championship. Francis also played for St. Ambrose for three years and Chase Park Plaza for three years.