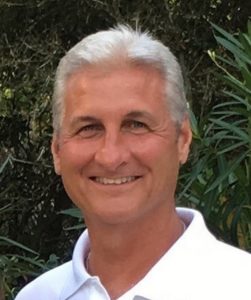 Dominic Barczewski – HOF
Dominic Barczewski
After a successful high school career at Oakville H.S., winning a State Championship, Dominic attended the University of Missouri at St. Louis.  The first UMSL player to accomplish All-Midwest honors four years in a row from 77-80.  His Junior and Senior years he was named All-American and participated in the NCAA Senior Bowl.  Immediately following UMSL, Dominic was drafted by the Wichita Wings Indoor team, but declined their offer to join the New York Cosmos in the NASL.  As a Cosmo for two years, the team was a Runner-Up in 81 and Champions in 82.
Returning to St. Louis, Dominic became a member of the Kutis S.C. that went to the National Finals twice.  He is a member of the Oakville Hall of Fame, UMSL Hall of Fame and now the St. Louis Soccer Hall of Fame.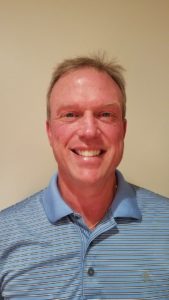 David Bozdeck- HOF
David Bozdeck
After being recognized as a Parade All-American at St. Mary's H.S., David began his college career at St. Louis University during the mid-80's, and he made an immediate impact on the team.  As a Billiken, David was first team All-Region recipient.
As a player in the Soccer Leagues in St. Louis, David was recruited by and played on some  of the best teams in St. Louis.  Winning multiple State Championships with the Busch S.C. and Mastercraft.  While a member of the Busch team David was a semi-finalist in a National Championship and in 1986 moved to the Kutis S.C. and won the National Open Cup in 86.
Giving back to the game, David has coached ODP for 15 to 18 year old boys and in 2006 was awarded the United States Youth National Soccer Coach of the Year.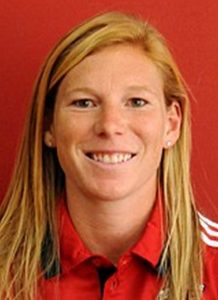 Lori Chalupny Lawson HOF
Lori Chalupny Lawson
How fortunate is St. Louis to have Lori Chalupny Lawson be a part of our soccer community?  Where does one begin describing Lori?  Not too many individuals can say they have had a soccer field named in their honor, but at Nerinx Hall they did just that.  Her successes as a NSCAA and Parade All-American her Junior and Senior years and her playing career was a sure fit for such an honor.
On to the University of South Carolina, All ACC First Team, NSCAA Second Team and ACC All Freshman team in 2002, 2003 First Team All-American, 2004 and 2005 NSCAA MVP- All ACC First Team, NSCAA All-American, additionally in 05, Lori was named US Soccer Youth Female Athlete of the Year.
Now on to an illustrious Professional and National team career.  Being named to the 2007 WPSL All Star Team and in 2013, NWSL Best Eleven.  National teams from U-16, U-19, and U-21 with a total of 35 caps led her to the Women National Team earning 106 caps.  Team honors include 2002 U-19 World Cup Champions, 2007 World Cup 3rd place, 2008 Olympic Gold, 2009 2nd place Algrave Cup, 2014 2nd place International Football Tournament of Brasillia, and culminating with a 2014 FIFA World Cup Championship.
Teams that Lori had played professionally include, River City F.C., St. Louis Athletico, Atlanta Best, Chicago Red Stars and a year in Sweden.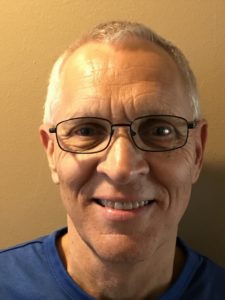 Paul Geerling HOF
Paul Geerling
A product of the Quincy College program, by way of Florissant Valley C.C., Paul is the son of Bernie Geerling (HOF-2007)
After a 1971 JSCAA Championship at Flo Valley and reaching Regionals in 1972, Paul was awarded All American honors and All Tournament Team in 72.  His next move was to Quincy landing him a Tri-Captain position along with two NAIA National Championships in 73 and 74.
Returning to St. Louis, Paul became an integral part of the Pepsi S.C. that won a Missouri Open Cup in 1974 and a 1975 Missouri Amateur Cup and was selected as a CYC All-Star in 1974.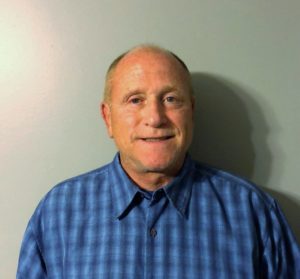 Steve Gliedt HOF
Steve Gliedt
Finding his way to Akron by way of Forest Park C.C. and Meramec C.C. soccer programs, Steve continued playing for the Kutis Collegians and in Akron for the German Falcons of Akron, Ohio.  While at Meramec Steve was awarded All-American honors along with a National championship in 1976.  As a member of the Akron University team, Steve was awarded All-American honors in 1977.
In 1979 Steve was drafted by the Cleveland Force and sad for soccer and for Steve, when 3 games into the season, his playing career was abruptly cut short when he suffered a broken foot.  This brought Steve back to St. Louis to play the game on a level more suited to his injury.  He continued to be one of the better players on the team, even though his injury halted his professional career.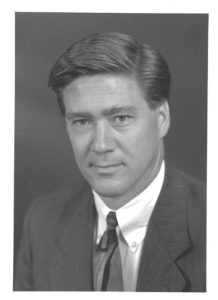 Steve Lux HOF
Steve Lux
A four year Hawk for Quincy, Steve had an immediate impact his Freshman year with a Player of the Week honor by Soccer America for his play.
Other accomplishments Steve received was being named twice as a NAIA All-American and twice named to the NAIA All-Tournament team.  An NSCAA All-American, Collegiate Senior Bowl selection.  His role as two years tri-captain for Quincy, also showed the respect he received from his fellow players.  His selection as Best Attacker, Steve also hold the Career Assists records and a Soccer America MVP Award in 1981.
It seemed only fitting the in 1998, Steve was inducted into the Quincy University Hall of Fame and was named in the top 25 of the First 25 years of the program at Quincy.  It was inevitable that Steve was inducted into the NAIA Hall of Fame in 2001.
As a player returning to St. Louis, Steve played for the Kutis S.C. making it twice to the US Open Championships.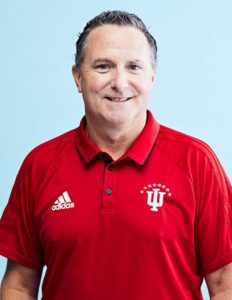 Pat McGualey HOF
Pat McGauley
A stellar youth player in his early years for the Imo's Soccer Club that won a National Junior title, Pat was one of the young men from St. Louis that were heavily recruited by Jerry Yeagley to attend Indiana University.  Pat's acceptance to attend IU was the boost that was needed to begin the dynasty that Indiana that continues to this day.
At Indiana, Pat was a member of two NCAA National Championship teams and was individually highlighted by being named MVP at the Sports Festival Final and in 1983 was named MVP at the NCAA Championship by tallying the winning goal in the match.
Pat is listed 8th in all time goals and assists at Indiana University.  Immediately following IU, Pat joined the Chicago Sting in the NASL where he was named the teams Rookie of the Year in 1984 and the team took the NASL Championship also in 1984.   Pat also played for the Sting indoor from 1985-1987.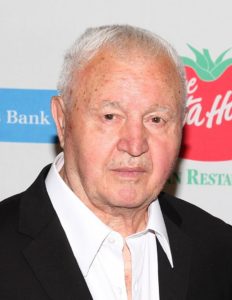 George MIhaljevic HOF
George Mihaljevic
Signing his first professional contract at 12 and 4 short years later was made Captain of the Junior National Soccer Club of his native Yugoslavia.  Soon after that George fled Communism and at the age of 21 made it to the United States and particularly St. Louis the hot bed of soccer in the U.S..  Always a student of the game, he knew of the 6 men from St. Louis that were on the 1950 World Cup Team that beat England, the dominance of the Kutis S.C., the Khoury and CYC leagues that transformed young children into soccer players.  One of George's dreams did come true when he became a member of the Kutis S.C. in 1957.  However, while becoming a citizen, George felt an obligation to serve in the Armed Forces.  Enlisting in the Army and while serving his country, his talents on the soccer field allowed him to be a member of the United States Military Soccer Team and compete on a National and International level.
After his tour of duty, George returned to St. Louis and quickly established the White Star S.C. that developed players like McBride, Gentile, Schwarzen, Pisani to name a few and took them to State and National titles.  His international contacts also allowed him to invite Bayern Munich to a Friendly at the new Busch Stadium.  In 1966 George was named Assistant Coach of the newly formed St. Louis Stars and after the 67 Season, he realized he wanted to once again go into another direction.  George made his way to Germany to learn and observe the everchanging styles of Soccer.
Returning to St. Louis in 1968, George established the George Mihaljevic Soccer Club.  The first soccer club to be incorporated in the United States.  The young men and ladies that would learn the game by the teaching methods developed by George.  The Club participated on the local, national and international stages and continues to this day in Folsom, California where the Club is run by George's son Joe.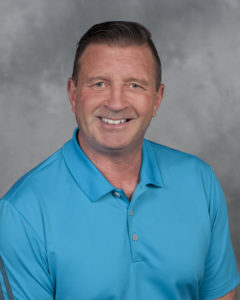 Chris Oswald HOF
Chris Oswald
Parade All-American and Nations Keeper of the Year in 1979 for St. John Vianney's first state championship, Chris's talents were headed to Indiana University on a full scholarship.
Chris was starting keeper in the first two years at Indiana being in the nets for the Championship game in 1980 and back up for his last two years.  He is a member of two Divisional teams and one Championship team.  Chris is currently ranked number 8th in NCAA Goals Against average with a minimum of 2500 minutes, Chris had 5042 minutes played.   On Indiana's records, 5th in saves, 7th in shut-outs, 10th in victories, 14th in Season saves, 13th in Season shutouts, 7th in Season victories, and still holds the record for a Freshman with 68 Saves.
As a professional, Chris had signed to play for the St. Louis Steamers, Louisville Thunder, and the Minnesota Strikers, but playing time was limited.  On his return to St. Louis, Chris found his talents best used by the Imo's team, Busch S.C., and Michelob S.C. taking the club to a regional championship.
Chris has been the one to give back to the soccer community, volunteering his time to the keepers at St. John Vianney and Chaminade.  Coaching youth teams at St. Catherine, and occasionally giving private lessons to young keepers along with being a volunteer for the Special Olympic.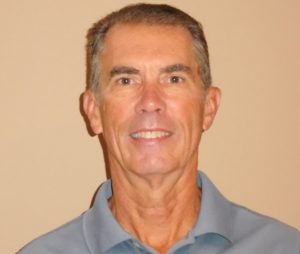 Tom Pelizzaro HOF
Tom Pelizzaro
The name may say it all, but Tom has made a name for himself with a tremendous soccer career on his own.  Granted, he is the son of Val (HOF 1984), now Tom follows in his Fathers footsteps to extend the name in St. Louis Soccer history.
Early on as a member of Junior Championship years with Imo's, Tom was destined to become a Billiken. Tom was a member of two NCAA Championship teams and one finalist.  During school, Tom was a member of a couple of different teams in the CYC league, before hooking up with the Ziegenhein S.C.  In the mid 70's, the Ziegenhein team became a powerful force in St. Louis soccer.  Winning Major League Championships in 76,77,78, and 81.  In 1976, winning the John Marre Tournament of Champions in St. Louis.  They also won the Missouri Open Cup title in 76 and lost out in the regionals.  In 1978 they also goo the Missouri Amateur Cup title,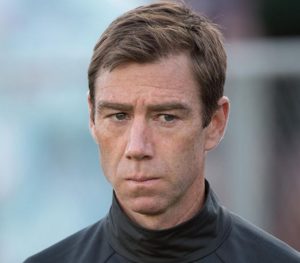 Steve-Ralston-HOF-
Steve Ralston
Not always in the starting 11 in high school, Steve's choices of college were few to none, so on to Forest Park Community College and the rest is Hall of Fame history.  In his first year making JCAA All-American, it was on to Florida International for the next three years with All-American honors in 1994 and 95.  Drafted by the Tampa Bay Mutiny in the newly formed MLS, Steve was part of the Mutiny from 1996-2001 and was awarded Rookie of the Year in the inaugural season 1996 and 1999 Team MVP, MLS Best 11 in 1999 and 2000, All-Star honors in 97 and 2000, MLS Fair Player Award in 99, 2000, and 09 and the team was awarded Supporters Shield in 1996.
Then 2002 took Steve to the New England Revolution being awarded MVP in 2004 and 08, another MLS Best 11 in 2002, MLS All-Star in 02,07 and 08, and the Team were finalists in 02,05,06 and Champions in 2007 and North American SuperLiga Champs in 08.  Steve holds the MLS records as the all-time career leader in assists (135), appearances (378), starts (372) and minutes played (33,143) and U.S. professional appearances (412) in 2010.  As a U.S. National Team member from 1997-2009 Steve received 36 Caps while winning the CONCACAF Gold Cup Champions in 05 and 07.
Remaining in the game, in 2010, Steve was player-assistant coach with the St. Louis AC, then assistant from 2010-14 found him with the Houston Dynamos, and currently is an assistant with the San Jose Earthquakes in the MLS.
An interesting piece of Steve's illustrious soccer career is that before taking his skills to the outdoor game with the Tampa Bay Mutiny, his First Professional Contract was with the 1995-1996 St. Louis Ambush in the NPSL Indoor League.  Thanks to Brian Roth and the staff of the St. Louis Ambush for this piece of St. Louis Soccer history on Steve Ralston.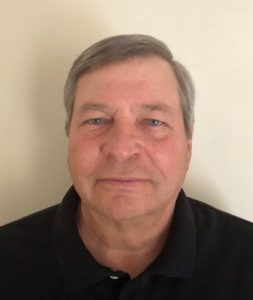 Rich Schwarzen HOF
Rich Schwarzen
Beginning his playing career with St. Anthony's, Rich was quickly signed to a contract with the Kutis S.C. from 1967-71 where he was on two National Amateur Cup finals in 67 and 69 along with a 67 Open Cup quarterfinalist.  Rich ended his senior playing career with Stag A.C. from 71-73.
Rich was a member of the first years of soccer at Quincy College, winning two NAIA Championships in 66 and 67 and a finalist in 68.  As a tri-captain, Rich was voted MVP in 68 and All-Midwest and All-Tournament team in 68.  Rich was inducted into the Quincy Hall of Fame as a player in 1994, and in 2006 as team member of the 1966 team and in 2013 a member of the 1967 team.
After graduating, Rich found his way into the coaching ranks, being named Head Coach at Augustinian Academy from 1969-1972 and Hazelwood Central from 72-77.