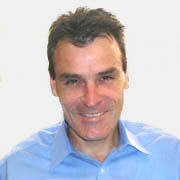 Paul Dueker
Paul's Story
Paul Dueker began his adult soccer career with Meramec Community College from 1973-1974, and was named 2nd team All-American by the National Junior College Athletic Association. Subsequent to his career at Meramec, he moved on to Akron University to complete his college soccer career.
Duke further progressed his soccer career by entering the Amateur soccer arena. After a brief time with the Cleveland Cobras in the ASL, Paul played for the Cleveland Force in the MISL. Paul later returned to St. Louis to become the keeper for Kutis S.C. where he tended the nets from the 80's and into the 90's, winning a National Open Cup Champion and U.S. CONCACAF appearance for Kutis, along with an Over 30 National Champions to the Kutis name.
After retiring from Kutis, Paul remained an avid ambassador and fan of the international game, as well as local soccer in St. Louis. He attended his fourth World Cup in Germany in 2006 after attending World Cups in Spain (1982), Mexico (1986), and the U.S. (1994)
Giving back to the game, Paul began officiating in 2001 for the Catholic Youth Council, before beginning to officiate high school soccer for 14 years, and college soccer for seven years.
Paul was inducted into the U.S. Adult Soccer Association Hall of Fame in 2006.