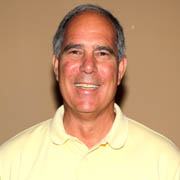 John Garland
John's Story
John Garland a Junior College All-American for Florissant Valley National Champions and an NCAA All- American for the University of Missouri-St. Louis gaining and invitation to play in the Senior Bowl.
John played his amateur soccer for Kutis S.C. and Busch S.C. and the Budweiser Over-30 winning league championships and U.S. Amateur Cup for Busch and two Over 30 U.S. Championships for Budweiser.
John played his two year professional career for the St. Louis Stars.